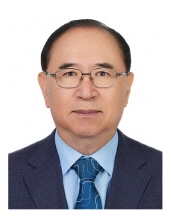 Haewei Education Development Co., Ltd.(HED) began studying in Japan business with the name of Korea Japan Education Development Institute in Yeouido in 1984. At that time, there were only a few companies which dealt with studying overseas business, especially, our institute was the only one which specially handled studying in Japan.

Since then, 30 years have passed. The world is developing and changing to various figures. People's purposes, who go studying overseas, are also getting more diversified. Therefore, our institute, which claims to stand for specializing in studying in Japan, is exerting efforts in collection, arrangement and provision of the information with regard to school, major, procedure, living, job, etc. to reinforce our professionalism.
HED is also concentrating on publication related to studying in Japan, besides the procedure for studying in Japan. Our company is presently focusing on the publication of 『Guide for Studying in Japan』『Sample Questions from the Previous Examination for Japanese University Admission for International Students』, and previously, we published 『J-BOOK』, a magazine which introduces Korean public culture to Japan, and 『HOT CHILI PAPER』, a magazine which introduces Korean public culture to Japan.
Furthermore, HED is also promoting overall tasks of overseas education by handling overseas travel business including air ticket issuance for international students, field trip of middle•high school and college students, as well as home stay.

We fully engage ourselves in fostering talented persons who lead the world in this global period and contributing to human development and world peace. Particularly, Japan is highly valuable for international students. Japan provides opportunities of the leap and success for young students, and is an advanced country which has lots of things for us to learn about, e.g. economic power, technical skills, etc. We intend to prepare for new 30 years' plan to provide the opportunity of success in studying in Japan more fruitfully, at the same time, sending encouragement to those all the young students who have will to study in Japan.
President, Song, bu-yeong, Haewei Education Development Co., Ltd.